Notable Research Discoveries
A partial list of research achievements at Loma Linda University that brought significant change to the world in which we live:
First Infant Heart Transplant

Following years of painstaking research in his surgical research laboratory, Leonard L. Bailey, MD, performed the first infant heart transplant in 1984. Dr Bailey had experienced the death of too many patients born with hypoplastic left heart syndrome, and was driven to find a cure. The surgery was technically difficult because of the small size of blood vessels that must be stitched together. But an even greater challenge came from attempts by the infant's body to reject the transplanted heart. Dr. Bailey and his team developed new ways to manage the rejection and he now stays in contact with transplant recipients who are thriving after more than 20 years. Dr. Bailey has trained many generations of thoracic surgeons in his techniques. Today, after more than three hundred successful infant heart transplants, Loma Linda University Medical Center is still the most successful infant heart transplant program.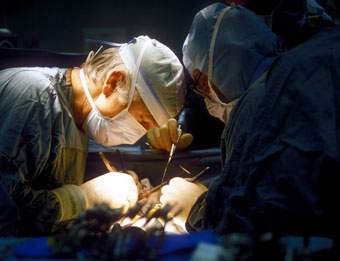 First Hospital-Based Proton Accelerator for Treatment of Cancer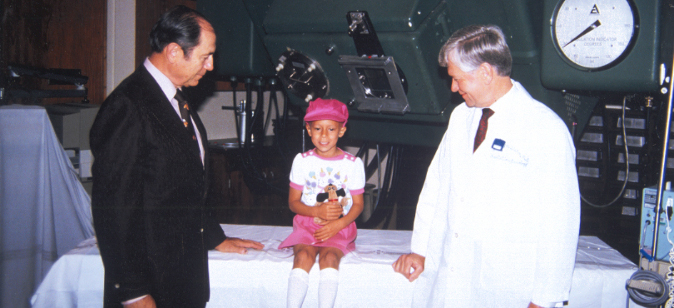 James M. Slater, MD, a radiologist, recognized that proton radiation for oncology could deliver more energy to a tumor with less collateral damage to the surrounding healthy tissue than conventional radiation. He recruited a team of distinguished atomic physicists to design a room-sized cyclotron that was constructed by Fermi National Laboratory and installed in Loma Linda University Medical Center. There followed an intensive research program to determine the optimal condition for radiation therapy and development of computerized procedures. After twenty years of research and clinical practice, the James M. Slater Proton Therapy Center continues to treat more patients than any other proton therapy center.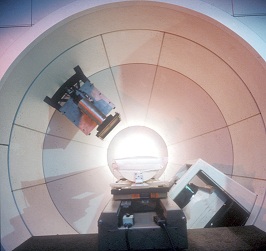 Pioneering Pain Control in Dentistry
Dentists had a choice of general anesthesia or no pain control before Neils Björn Jörgensen, DDS, developed the nerve block technique used by dentists today. His career was devoted to research and improvement of dental education.
Dr. Jörgensen's teaching film, "Inferior Alveolar, Lingual and Buccal Nerve Block," and eight additional films, were translated into other languages and kept in constant circulation by the Bureau of Audio-Visual Services of the American Dental Association. Dr. Jörgensen's textbook, Sedation, Local and General Anesthesia in Dentistry (published in 1966), was distributed throughout the United States, Western Europe, and South America.
Dr. Jörgensen's teaching program at Loma Linda University anticipated by at least fifteen years most of the recommendations in the Guidelines for Teaching the Comprehensive Control of Pain and Anxiety in Dentistry (1971). In 1960 Dr. Jörgensen won the prestigious Heidbrink Award, presented by the American Dental Society of Anesthesiology. In 1966 he received the John Mordaunt Prize, the highest honor of the British Society for the Advancement of Anesthesiology in Dentistry, being its sole recipient until his death in 1974. The National Institutes of Health based its guidelines for pain control on the Jörgensen Technique.
Adventist Health Studies

The Adventist heritage of Loma Linda University shaped the research in the School of Public Health. Adventists' support of a healthy lifestyle changed the eating habits of Americans. In Battle Creek, Michigan, Adventists introduced breakfast cereals and peanut butter and recommended an ovo-lacto-vegetarian diet. The American Dietetic Association branded the vegetarian diet as nutritionally inadequate until research in the School of Public Health proved that all required nutrients were present in a balanced vegetarian diet. A long history of nutritional research at Loma Linda University has addressed the elements of a balanced vegetarian diet and the health benefits of various vegetarian diets.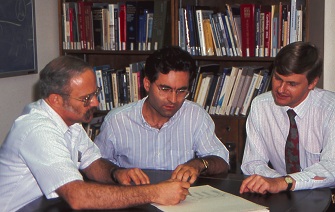 The Adventist health studies are population studies that investigated the changes in life expectancy that result from Adventist lifestyle choices. The Adventist mortality study of California Adventists, conducted by Frank R. Lemon, MD, and Richard T. Walden, MD, found that the life expectancy of Adventists was 6-9 years longer than the life expectancy of the average Californian. The Adventist Health Study I directed by Roland L. Phillips, MD, revealed a significantly lower incidence of cancer and cardiovascular disease in Adventists compared to other Californians. The current Adventist Health Study 2, directed by Gary E. Fraser, MD, PhD, is a North American study of 100,000 Adventists supported by the National Institute of Health. The study includes a large cohort of African American Adventists. This study will compare disease incidence and life expectancy associated with different life style choices, such as diet, exercise and worship. The study is expected to answer questions such as, the effect of soya beans, nuts, fresh fruit and vegetable consumption on the incidence of disease.
Pioneering Coronary Angiography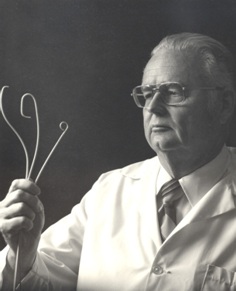 In 1966 Melvin P. Judkins, MD, introduced the Judkins Technique of Coronary Arteriography, which creates X-ray pictures of the blood vessels of the heart. While he did not originate coronary arteriography, Judkins' technique and ingenious catheter designs greatly simplified the procedure.
During the procedure, a radiologist eases a tiny hollow plastic tube (about the diameter of the lead in a large pencil) up the large artery of one of the legs, first to the aorta and then, in turn, to the left and right coronary arteries. In each location, a colorless liquid called "contrast", is injected through the tube (vascular catheter) into the coronary arteries that supply blood to the heart muscle, making them visible on X-ray film. The patient's physician is thus able to see the exact location and extent of any disease. These pictures then make it possible for cardiologists and heart surgeons to select the preferred method of treatment. The Judkins Technique of Coronary Arteriography is recognized internationally as a major contribution to medicine.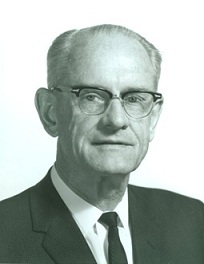 Roger W. Barnes, MD, developed a surgical procedure that has been widely used throughout the world. The device is used to correct obstruction in the flow of urine because of enlargement of the prostate gland. Dr. Barnes enhanced and popularized the trans-urethral resection of the prostate (TURP) on the Los Angeles campus of Loma Linda University. This procedure was universally adopted by urologists performing prostate resection surgery.
Dr Barnes continued an active research program throughout his career and published 85 papers in professional journals.
Studies of Fetal Development
Lawrence D. Longo, MD, distinguished professor of physiology, obstetrics and gynecology, established a Center for Perinatal Biology that studies the physiology of neonates, before and after birth. The Center ranks at the top of similar perinatal biology centers and has made many important discoveries about fetal development. These studies addressed questions of how the fetus transitions from the womb to breathing oxygen after birth. As part of this study the perinatal biology team demonstrated abnormalities in brain development that result from hypoxia (insufficient oxygen) in the fetus or newborn.
These studies have included cellular markers for hypoxia, and the role of hypoxia-ischemia on gene expression in the developing brain. In conjunction with these studies, Dr. Longo wrote the section in the Surgeon General's Report on smoking and health hazards to the mother and fetus. He also played a key role in legislation that required warning labels on cigarette packages.
During the past decade, most of Dr. Longo's efforts have concentrated on exploring basic biochemical mechanisms of signal transduction in cerebral arteries. How do these change with development from fetus to newborn to adult, and in response to long-term hypoxia. The goal of these studies has been to integrate knowledge of cerebrovascular regulation at the cell and molecular level. His in vivo studies investigated the role of regulation by the various enzymes and the role of free radicals in reperfusion injury. Then all of this had to be translated to the bedside in the improved management of the premature infant with dysregulation of cerebral blood flow.
Some of the questions Dr. Longo and his associates address are:
Why are some infants born with cerebral palsy, mental retardation, epilepsy, and other disorders?
What is the biochemical basis for these developmental abnormalities?
Why are infants who are malnourished or anemic, who live at high altitude, or whose mothers smoke, smaller than normal?
What are the biological implications of their growth retardation?
How can the fetal and newborn cerebral blood vessels be regulated, so as to deliver oxygenated blood optimally?
In 1988 Dr. Longo received a NATO professorship from the Scientific Research Council of the Italian government. He is the author of more than 300 scientific papers and nine books. In 1996 Dr. Longo received awards from two prestigious organizations, the Society of Gynecologic Investigation and the Royal College of Obstetricians and Gynecologists of Great Britain.
Treatment of Congenital Hand Deformities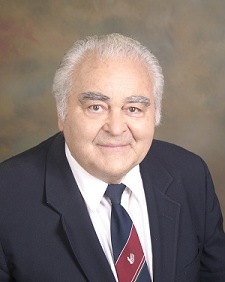 Virchel E. Wood, MD, a renowned orthopedic surgeon, devoted his career to improving surgery for congenital hand deformities. His innovation and skill continued to develop new ways to restore function to deformed hands. He was also an effective teacher who trained generations of orthopedic surgeons in these techniques. In 1995, he received an award as the "Most Frequently Cited Author in Congenital Hand Literature in the Past 50 Years".
A Method of Monitoring Blood Clotting that Improves Open Heart Surgery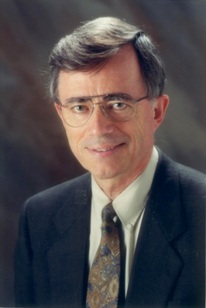 Brian S. Bull, MD, led a team of researchers who developed a method that significantly increases the safety and success of open-heart surgery. During the surgery, physicians administer heparin, an anticoagulant medication, used to prevent clotting of the blood. After surgery another medicine, protamine, neutralizes the effects of the anticoagulant. Anesthesiologists once followed strict guidelines based on the patient's weight and body surface area to calculate the heparin and protamine doses.
The Loma Linda University team concluded that the traditional weight/surface area method could lead to dangerous clotting or other hazards because of a wide variability in patient response. They developed a method of individualizing the medication dosage, depending on how a sample of the patient's blood responds to the heparin and protamine during the first few minutes of surgery. During their research the team developed mathematical calculations to plot an individual dose-response curve from which the correct doses could then be determined.